Quality Control Process
We believe that every product has its own life. Every unique design has its own manufacturing challenges, right from the casting process till finishing & assembly of the product. And therefore, every product requires its own set of quality testing parameters. Keeping in mind the product range that we make, we have developed a Quality Control Team that checks every product at multiple stages of the process to help us bring the rejection levels to the minimum amount possible, till the product reaches the final packing stage.
Through this process, there are a number of equipments that are continuously required by the Quality Control Team in order to achieve their goals. Below are few equipments that we have installed in-house and we are continuously looking to incorporate as many advanced equipments that are required for testing, according to industry needs.
Ametek GmbH - German made Spectrometer Machine for material composition analysis.
Brinell Hardness Testing Machine
Optical Microscopy Tester
Dry Film Thickness Tester
Salt Spray Testing Machine
Product specific jigs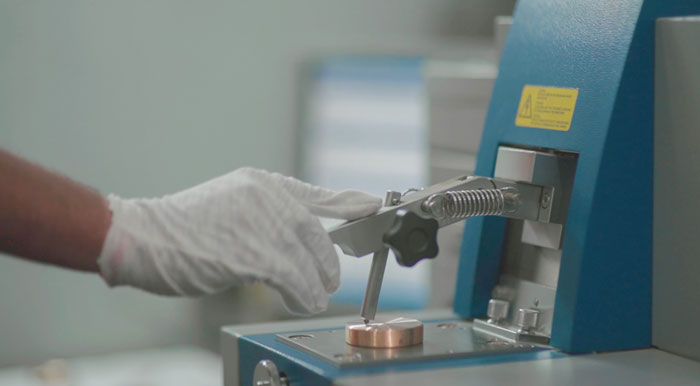 Below is a list of Quality, Environmental, Health & Safety Standard Systems that we follow:
ISO 9001:2015 Certificate
ISO 14001:2015 Certificate
OHSAS 18001:2007 Certificate